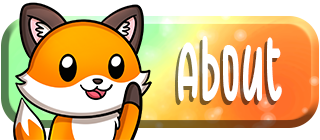 Why hello there! If you're reading this, we haven't yet been properly introduced. Let's go ahead and fix this problem shall we?
Useful information about me is listed below:
I'm 22 years old
I'm a furry
I'm a massive fan of sandbox games
I like to build creations with high LoD.
Whoa there Eager Kitsune! We need you to agree to our rules before entering our skulk. Don't worry, we're as transparent as it comes:
The following actions violate our rules:
Discrimination, Harassment, and Hate Speech
Spam or Advertising
Discussion of Religion and Politics
Illegal Sexual Humor
Mentions of Real Names or Personal Info
Any Glimesh or Trovo TOS Violations
In addition, while we're an 18+ Stream, we will not ban users under 18. However we will ban and report users under 13 in accordance to TOS.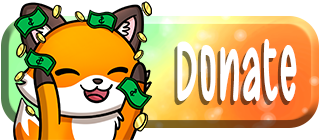 Feeling Generous? Then follow the below links to drop a gift on ol' Foxxo here:
Shop Want to rock some cool extra perks and support me at the same time? Then check these links below: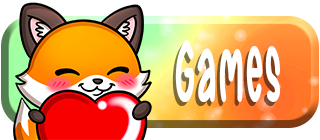 I play quite a lot of games, and expand the list quite regularly. Below is a comprehensive guide of what I play.
SimCity [1989-2013]
The Sims [2000-]
Postal [1997-]
Bejeweled 2 [2004]
Plague Inc [2012]
Game Dev Tycoon [2012]
Cities: Skylines [2015]
YouTubers Life [2016]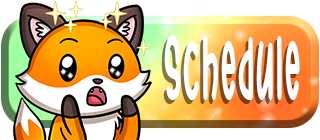 I stream daily, in the late evenings. There is also a different game each time, so be sure to check back regularly:
ALL TIMES ARE LISTED IN EST!
Sunday: Cities Skylines - 8PM-11PM EST
Monday: Minecraft - 8PM-11PM EST
Tuesday: SimCity 4 - 8PM-11PM EST
Wednesday: Minecraft - 8PM-11PM EST
Thursday: The Sims 2 - 8PM-11PM EST
Friday: Minecraft - 8PM-11PM EST
Saturday: TheoTown - 8PM-11PM EST