Glimesh User Bio [Version 1.0 Alpha]
C:\Username>frostXinfinity
C:\Location>Rochester, NY
C:\Community>SATE\S.A.T.E.
Stand Against The Elements…
Hey there! I just recently started streaming because I would like to expand upon a passion I have wanted to do for a long time. I hope to create an online lounge of sorts where folks from all backgrounds and walks of life can converge for a good time, a few laughs, and to share amongst ourselves the best humanity has to offer. Although I have had a hand in many trades, I have a heavy background in Computer Networking & Infrastructure. I love technology in its many forms and have been a nerd for as long as I can remember. Even though I grew up in the South, I hail from the state of New York located in the land of clapping cheeks and yeeting Jeeps! (That's the USA, of course.)
What is SATE? Stand Against The Elements is the name I've given the community. While it can have many meanings, it means strength among all. The "elements" speaks to the loss, persecution, bullying, or some other form of cruelty or cause of depression you may encounter. Stand fast and keep your head up, my fellow Elementals. No one else can truly take away what makes you, you.
Strength. Unity. Compassion. Let us uplift one another and together we can Stand Against The Elements.
End of user bio…
Be sure to smash that follow button and join me on Discord to chat or link up to play on stream with me! Consider subscribing to help me continue to make content and for every 25 subscribers reached, there will be a giveaway!

<<- Click me to view the parts list for the Fr0stb0x 3080 Battlestation!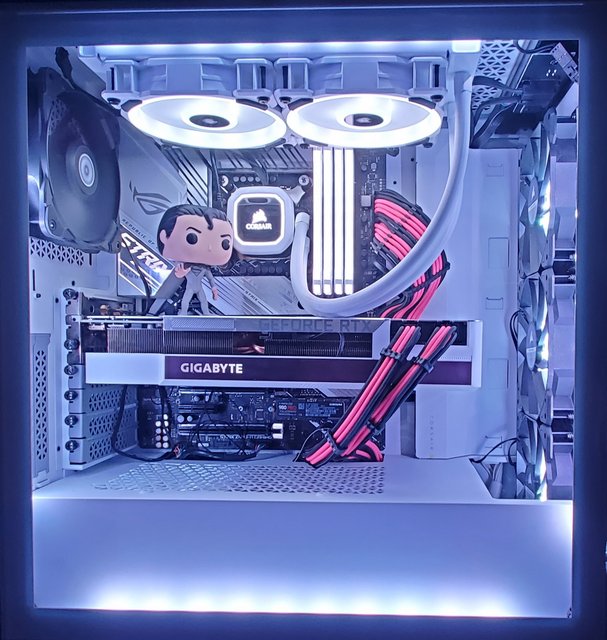 <<- Click me if you would like to make a donation! Thank you for your generosity!
💲 Watch the stream for Incent codes and earn while you watch!